• SPANISH
Enviemos a Jung Yong Hwa nuestra carta o mensaje de apoyo http://www.army.mil.kr/iletter/selectDivMark.do …
Elija la División 15 y luego busque su nombre 정용화. Al hacer clic en JYH en el segundo. Escriba su nombre y contraseña, escriba sus mensajes para animar a Yonghwa!
Guía para enviar correo de Internet a #JungYongHwa
1. Vaya a http://army.mil.kr/iletter
2. Haga clic en 'Escribir carta'
3. Elige '15ª División'
4. Ingrese el nombre del aprendiz  '정용화'
5. Elige 'Company 2 Platoon 4'
6. 작성자: Emisor
7. 비밀번호: Contraseña
8. 제목: Título
9. Haga clic en 'Enviar (등록)'
• ENGLISH
Let's send #JungYongHwa our support letter http://www.army.mil.kr/iletter/selectDivMark.do …
Chose Division 15 and then search his name 정용화. Clicking JYH on the second one. Write your name and password, write your messages to cheer yonghwa!
Guide to sending internet mail to Yong Hwa
1. Go to https://t.co/pb3n2QTlb8
2. Click 'Write letter'
3. Choose '15th Division'
4. Enter trainee name '정용화'
5. Choose 'Company 2 Platoon 4'
6. 작성자: Sender
7. 비밀번호: Password
8. 제목: Title
9. Click 'Send (등록)'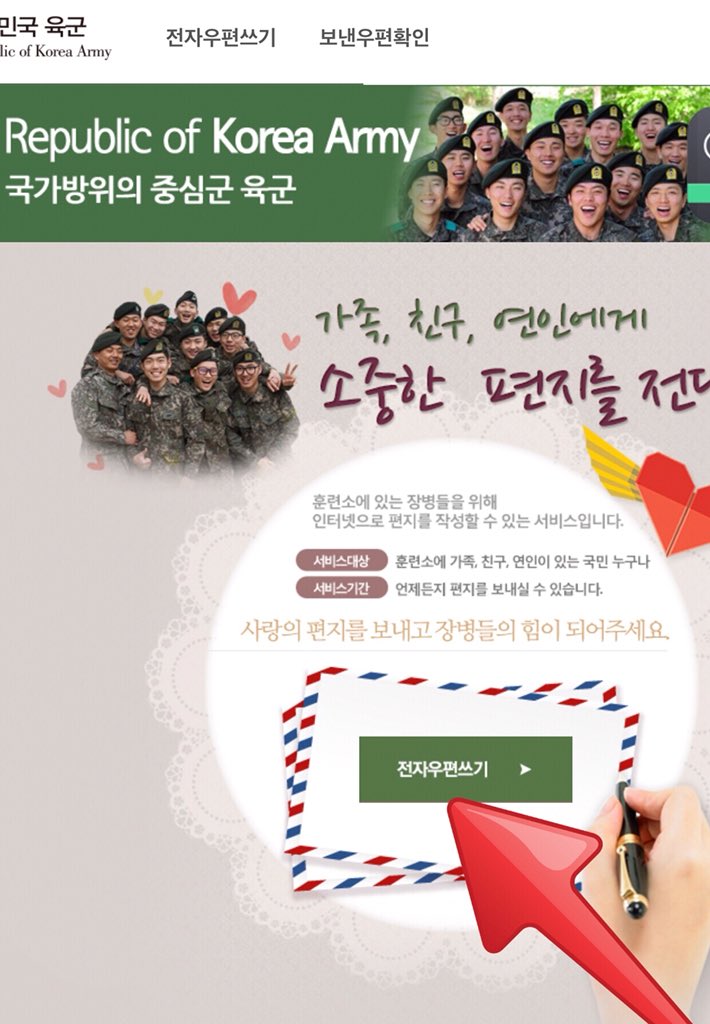 Cr. Yh_star89 , Yoonji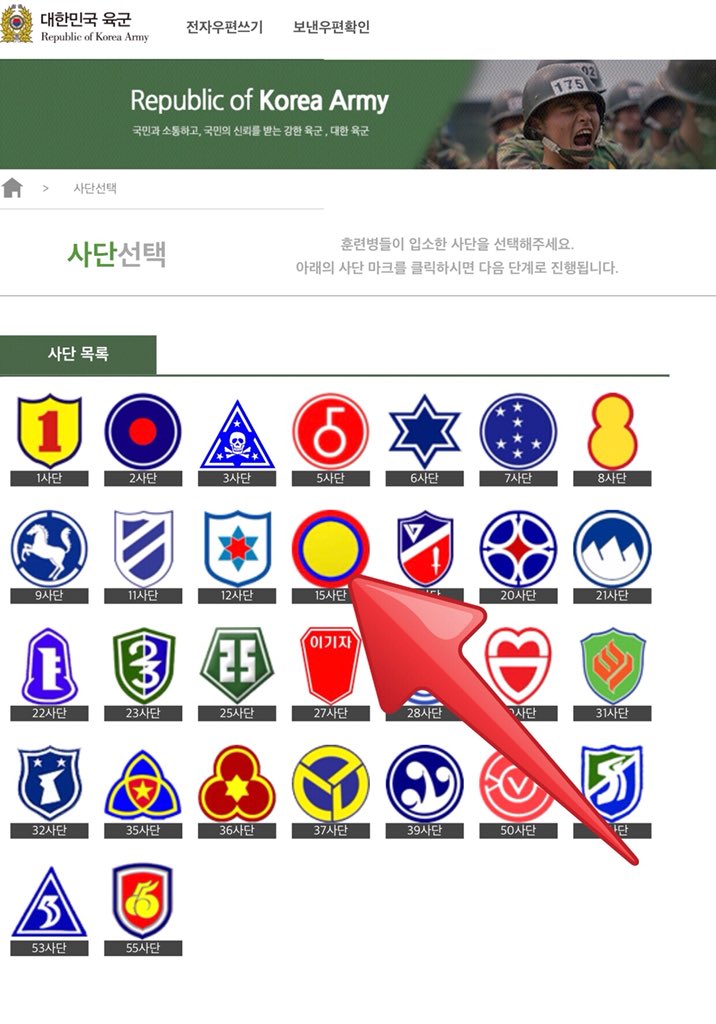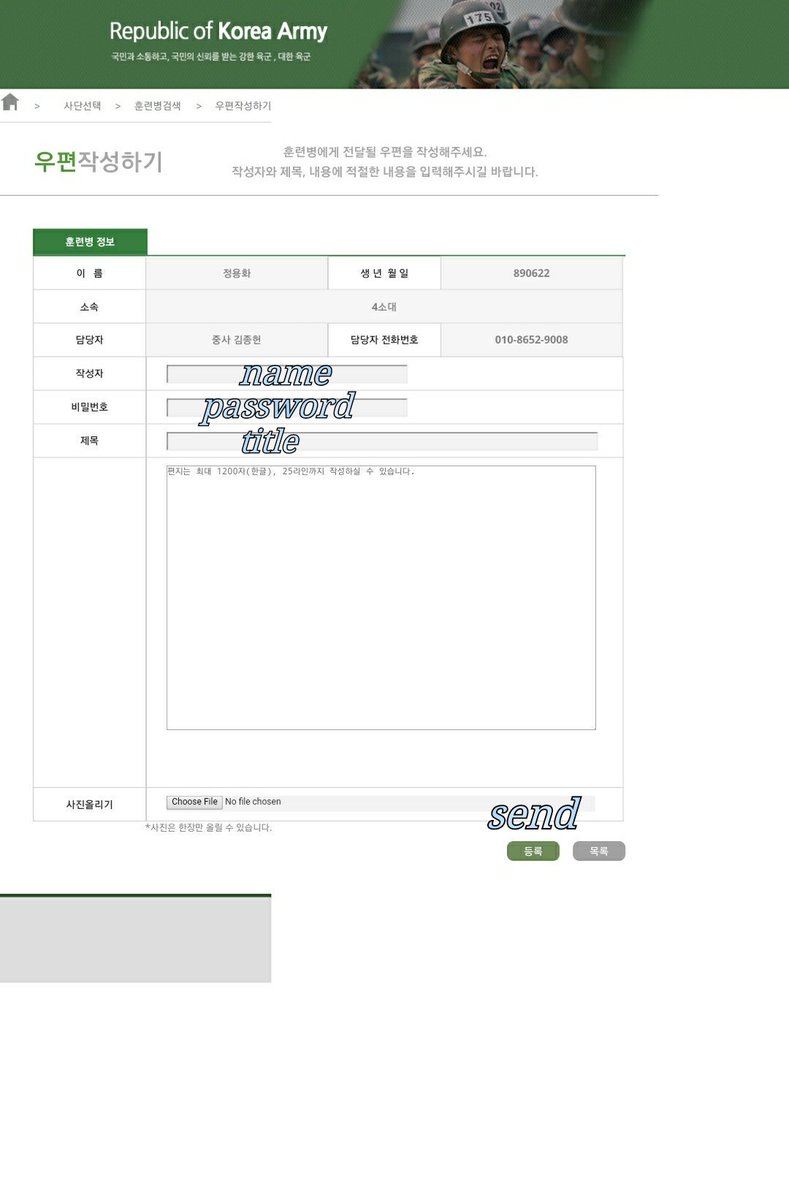 Via:     @Yh_star89 
Fuente:  www.army.mil.kr/iletter/selectDivMark.do
Inglés:  @YoonjiS4
Español: CNBLUE BOICE SPAIN (cnblueboicespain.wordpress.com)


 *Traducción aproximada* 


COGER CRÉDITOS COMPLETOS. NO RESUBIR. GRACIAS
TAKE OUT WITH FULL AND PROPER CREDITS. DO NOT HOTLINK. THANKS