• Español
[SOME TALK TALK❤]El mensaje de Yong Yong  ha llegado 💌 Después del directo de Inkigayo de mañana, serán distribuidas hojas de papel de mensajes por el STAFF allí. BOICE por favor deja tu respuesta allí! #CNBLUE #씨엔블루 #정용화 #7ºCN #헷갈리게 🤔
• English
[SOME TALK TALK❤] The message from Yong Yong Nim has arrived 💌
After the live of Inkigayo tomorrow, message sheets will be distributed from STAFF there. ¡BOICe please leave a reply there! #CNBLUE #씨엔블루 #정용화 #7ºCN #헷갈리게 🤔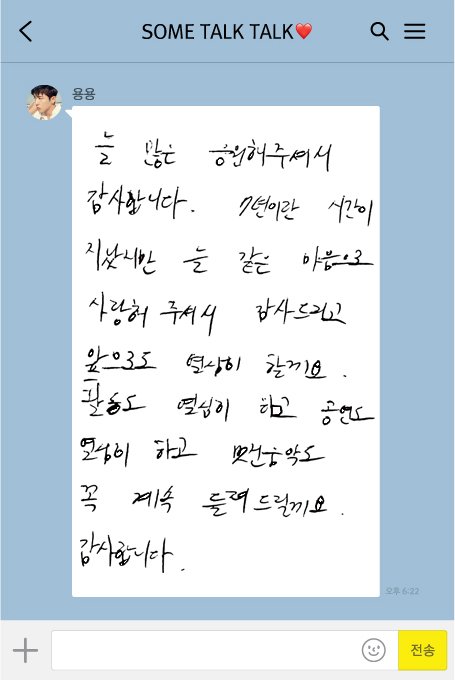 Traducción del Mensaje de Kakaotalk :
JYH : Gracias por darme siempre mucho apoyo. Aunque ya han pasado 7 años, vosotros todavía me queréis como en el pasado. Trabajaré más duro en el futuro. Voy a trabajar más duro en la fecha prevista y en los conciertos. Y debo seguir cantando grandes canciones para todos vosotros. ¡Gracias!
———————————————–
Kakao Talk message translation:
JYH: Thanks for always giving me lots of support. Although it's been 7 years already, you guys still love me like in the past. I'll work harder in the future. I'll work harder on schedule and concerts. And I must continue singing great songs to you all. Thank you!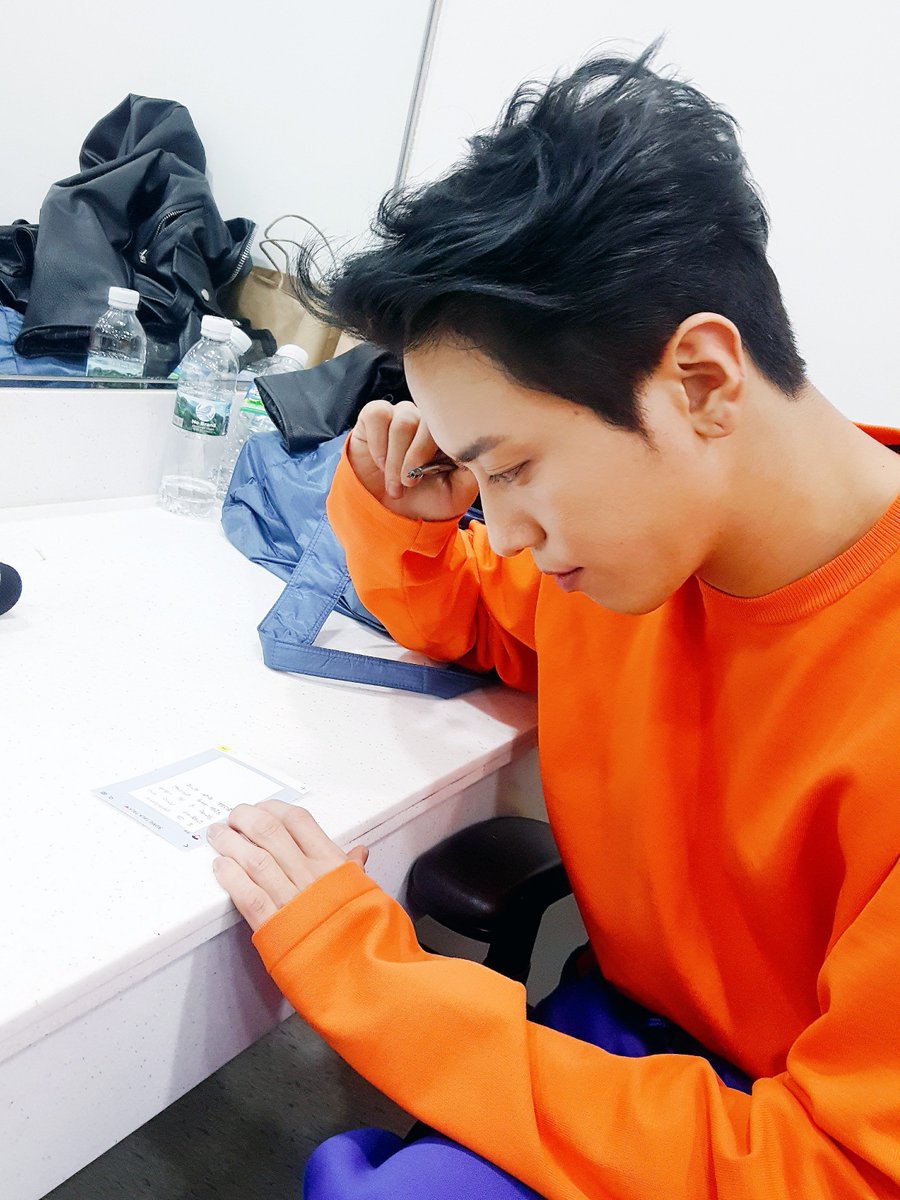 #CNBLUEleader #JungYongHwa #Emotional
Fuente:    @CN_FANCLUB
Español:   Àngels (cnblueboicespain.wordpress.com)
*Traducción muy aproximada*
COGER CRÉDITOS COMPLETOS. NO RESUBIR. GRACIAS  
TAKE OUT WITH FULL AND PROPER CREDITS. DO NOT HOTLINK. THANKS